Product History
The idea for SlashDB was conceived out of Victor's experience in software consulting for the capital markets industry. SlashDB was created at first only as a solution targeted for master data management for the securities industry. We then realized that it has even greater purpose of being used as a data API (gateway) for web and mobile applications. Since then, SlashDB has been attracting clients in the financial, academic, and publishing industries. Our delivery model is client-centric and allows for custom installations in enterprise data centers, as virtual machines and in the cloud via Amazon Web Services Marketplace and Microsoft Azure Marketplace.
SlashDB is a division of vt.enterprise, a software consulting a outsourcing firm from Jersey City, NJ, in business since 2001.
SlashDB team has close to forty years of experience combined and comes from diverse backgrounds. We are committed to providing our customers with the product and service they can run their businesses on.
Victor Olex
Founder and CEO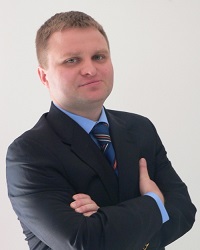 Mr. Olex sets the direction for the SlashDB business and product.
He is the founder of vt.enterprise, the company behind the SlashDB and a software consultancy operating in the greater New York metro area since 2001.
Prior to vt.enterprise, Mr. Olex enjoyed a successful career in financial technology. He worked as a technology architect and lead software engineer (more)
Mike Dobrzański
Director, Research & Development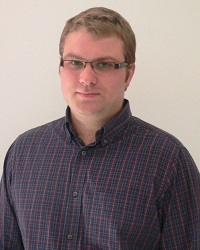 Mr. Dobrzański is responsible for research and software development of SlashDB.
He is an avid software developer who constantly works on improving his craft. Mike has over 6 years of experience in DevOps and software engineering roles.
In his free time Mike plays saxophone in a local rock band.
Kinga Oleksiejczuk
Controller, Administrative & Legal Support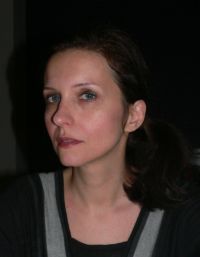 Kinga keeps the two engineers grounded in reality and makes sure that company's back office operations are running smoothly.
Ms. Oleksiejczuk has over 15 years of experience in office management and legal support in both law offices and corporations.
Kinga enjoys gourmet cuisine, especially when it comes out of her own kitchen.
Advisors
We rely on a network of trusted advisors for help with developing and expanding our business. Some of those individuals have become essential resources for the company.
Erik Pennings
Sales and Marketing
Principal & General Manager
7 Pennies Consulting
Erik Pennings is the General Manager and Principal of 7 Pennies Consulting. Prior to founding 7 Pennies Consulting, Erik worked for over 20 years in executive sales, marketing, product management, R&D, and consulting roles in a startup companies as well as large corporations across the world.
Jim Alles
Business Strategy
Chairman
SCORE New York City
Jim is a retired executive with over 37 years of experience in leading industrial conglomerates and life sciences companies both domestic and international. Having served on the SCORE's Executive Committee, he has been elected Chairman in 2012. Prior to that Mr. Alles served as President and CEO of BioNeutral Laboratories, a startup chemical company located in New Jersey from 2004-2008.
John Biggs
Public & Media Relations
Editor
TechCrunch/AOL Inc.
John Biggs is the East Coast Editor of TechCrunch. He has written for the New York Times, InSync, USA Weekend, Popular Mechanics, Popular Science, Money and a number of other outlets on technology and wristwatches. Mr. Biggs is the former editor-in-chief of Gizmodo.com and lives in Bay Ridge, Brooklyn.
Jean Albert
Legal Counsel
Partner
Cowan DeBaets Abrahams & Sheppard LLP
Jean Albert's practice focuses on general corporate law, IP, competition and international law. He advises companies, governments and NGOs on transactions that involve international legal issues. He has experience in over 90 countries assisting clients in international joint ventures, partnerships, acquisitions and the expansion of their activities abroad.
Tom Powell
Online Marketing
Founder & Principal
resonantClicks
Tom has 8 years of experience in digital marketing, product management and market research. He helps companies improve their online marketing through analytics, conversion rate optimization and marketing strategy.