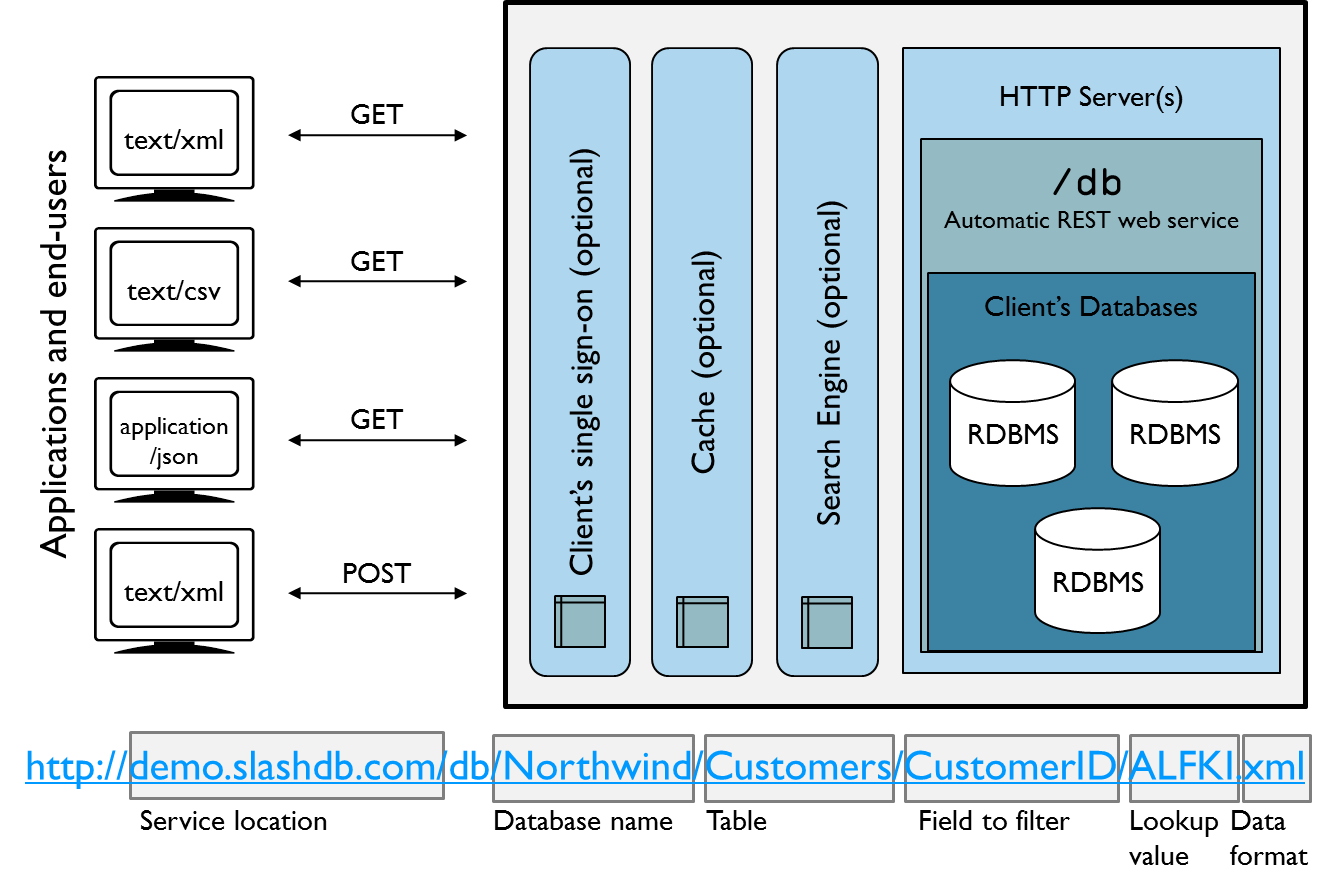 SlashDB automatically generates a REST API from relational databases for reading and writing in convenient formats like XML, JSON and CSV. Additionally, using HTML it allows for simply browsing through data so users can discover available databases, tables, queries and API endpoints.
SlashDB is capable of providing a central access point to multiple databases, effectively forming an all-encompassing resource oriented architecture (ROA), serving as an API gateway to the data for users that need access.
How does SlashDB work?
See Also