Come hack with us April 6-7, 2013 at the Fintech Hackathon in NYC. Win $10,000 + exposure to thought leaders in the industry.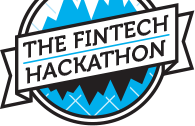 SlashDB is pleased to be a technology partner to the event among esteemed financial and web technology businesses such as: 10gen, Bloomberg, Caplin, CardFlight, Disqus, Dwolla, Estimize, Kaazing, Oanda, OpenFin, OpenGamma, StockTwits, Tradable, Xignite and Zipmark. Special thanks to Nick Gavronsky from OpenFin for inviting us to participate.
Although SlashDB has grown to become an industry agnostic database-to-web "middleware" the idea for it was actually conceived out of problems with data management observed in large financial institutions.
As you may know, SlashDB can create a mesh of all your database resources accessible in the same way, by referencing URLs. We call that a Resource Oriented Architecture (ROA). With the ROA approach there is far less of a need to use ETL processes and data warehouses. Instead of copying data, use a reference to data.
Data transparency and a capability for instant error correction naturally stem from this approach. Also, the fact you can use the same link to power an in-house trade processing service or a risk dashboard on a mobile device or even desk quant's Excel workbook is for some just too good to be true. Except it is true and will become a norm.
SlashDB instance running on Amazon Elastic Cloud will be made available to the hackathon participants and will support any Amazon RDS databases (SQL Server, MySQL, Oracle) as well as SQLite files. If you have any questions for us ahead of the event, please send them to finhack @ slashdb.com.
We hope to see you there! Don't delay, register now.