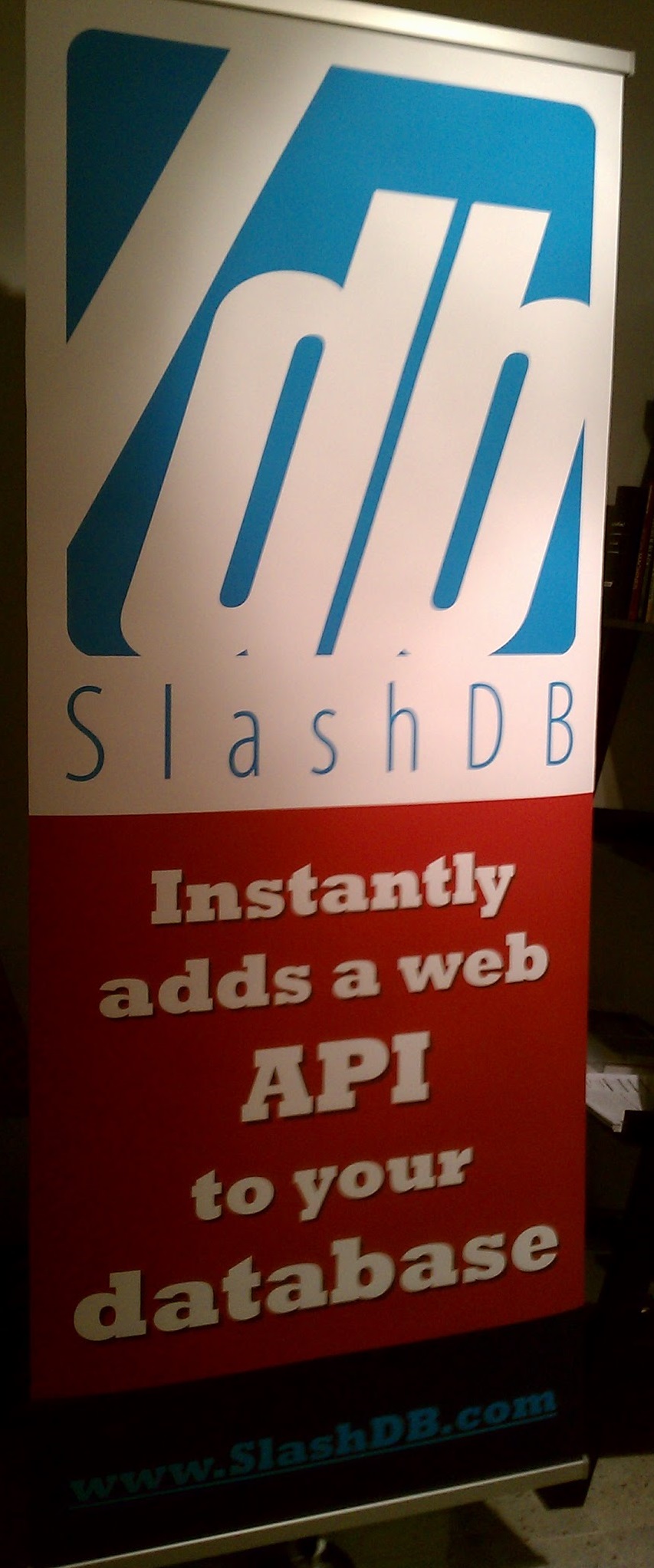 Yesterday, we participated as a sponsor in the National Day of Civic Hacking hackathon in Jersey City, NJ. The event was organized by OpenJC and Code for Newark, which are local chapters (brigades) of Code for America, a non-profit that helps residents and governments harness technology to solve community problems. We feel privileged to be in a position to provide support to groups and initiatives like that. Microsoft and Code for America co-sponsored the event.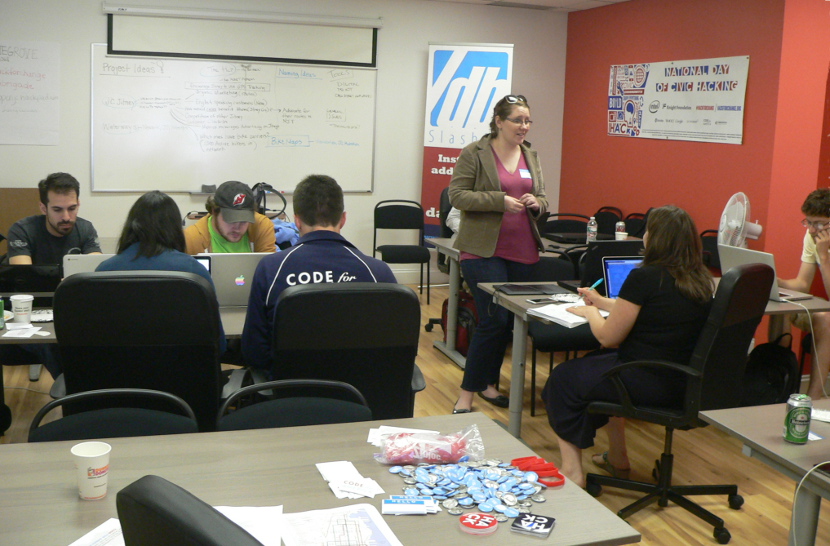 Victoria Nece (pictured standing up) took the first prize: a Microsoft XBox game console and a full year license to SlashDB Standard.
Victoria developed a system for combining and converting disparate transport data sources into one standards compliant JSON resource. She demonstrated her work by plotting various transit lines on a map and explained how it could be further refined. Although her product was not the flashiest presentation of the night, judges reasoned that her work carried the greatest positive forward impact as a foundation for future transit web applications development.
Milen Pavlov (far right, sitting hunched over his laptop) took the second prize: a $100 and a 6 month license to SlashDB Standard.
Milen utilized General Transit Feed Specification (GTFS) data from Metro North, NJ Transit, New York Waterways and other local transportation providers. He stunned the audiences with animated real time simulation of trains moving on the map. We were impressed with how much he accomplished in just one seating as the application contained advanced features such as the map window automatically scrolling along a moving train icon.
We congratulate both prize winners and everybody else who participated in the event. It certainly does take a special kind of drive to spend the entire beautiful sunny Saturday inside, hunched over your laptop coding. Those are our kind of people.
Just the same, we applaud officials from the City of Jersey City, Hoboken and NY/NJ Port Authority who also devoted their personal time to support and/or judge the event. Last but not least, we thank the hackathon organizers for inviting us to sponsor the event.