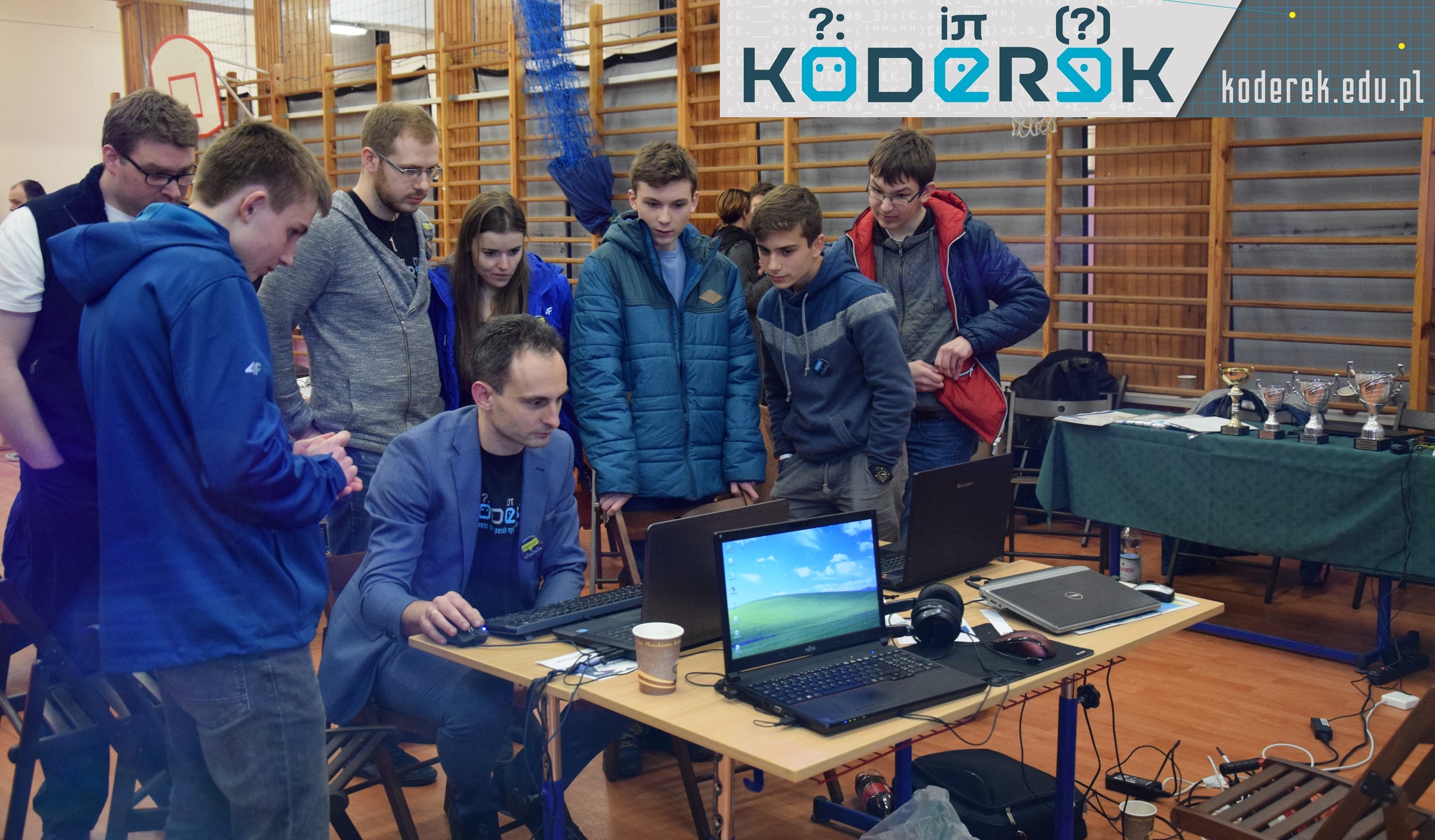 Inaugural Koderek Conference and Hackathon took place earlier this month in Warsaw, Poland. The event's goal was to promote computer science and programming among kids and young adults. By all accounts the event was very successful and the number of attendees far surpassed initial estimates.
The 10 track conference program was filled with talks covering topics ranging from real life applications of information technology to stimulating curiosity and motivation, to interactive workshops in robotics and 3D printing.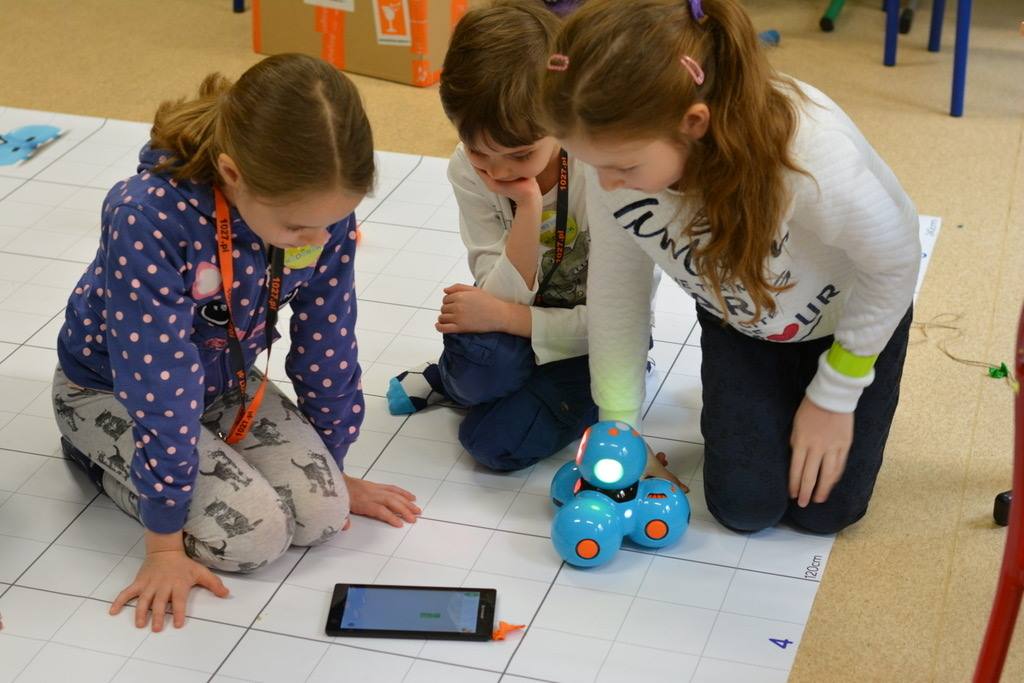 Hackathon
But it was not all fun and games. Alongside the conference ran the hackathon, which was directed at professional (or semi-professional) software engineers with the objective to create a software application for use at school. May the best team win.

The competition ran grueling 15 hours in the school's gymasium. At last at 11pm the winner was pronounced.
The winning application PickMe is a voting system for determining the best alternatives for any school activity such as a field trip or deciding which classroom should be prioritized for upgrades. PickMe was built by a group of 5 talented young programmers: Marcin Ciastoń, Anna Hołysz, Wojtek Hołysz,  Kuba Maliszewski and Łukasz Regulski also known as the Zgadnij Kto Wygra (Guess Who Will Win) team. And they sure did.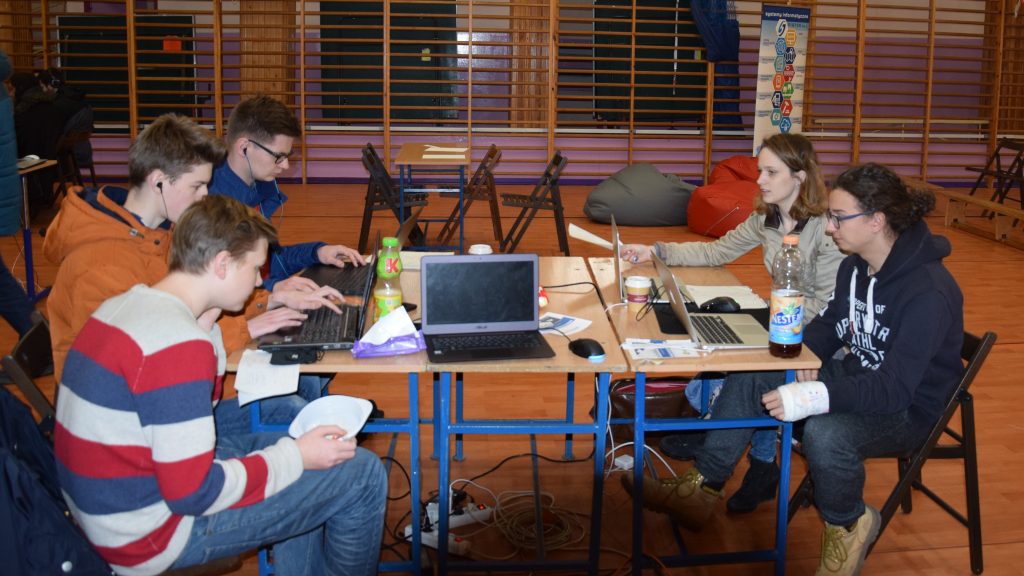 Close second was team NaN for an application to rate classes and activities. That group was also the most excited about utilizing SlashDB in their solution and expressed strong interest in continuing to work on the project beyond the hackathon. It goes without saying that we will support them in that endeavor.
XPro, a system for keeping inventory of school assets took the third place.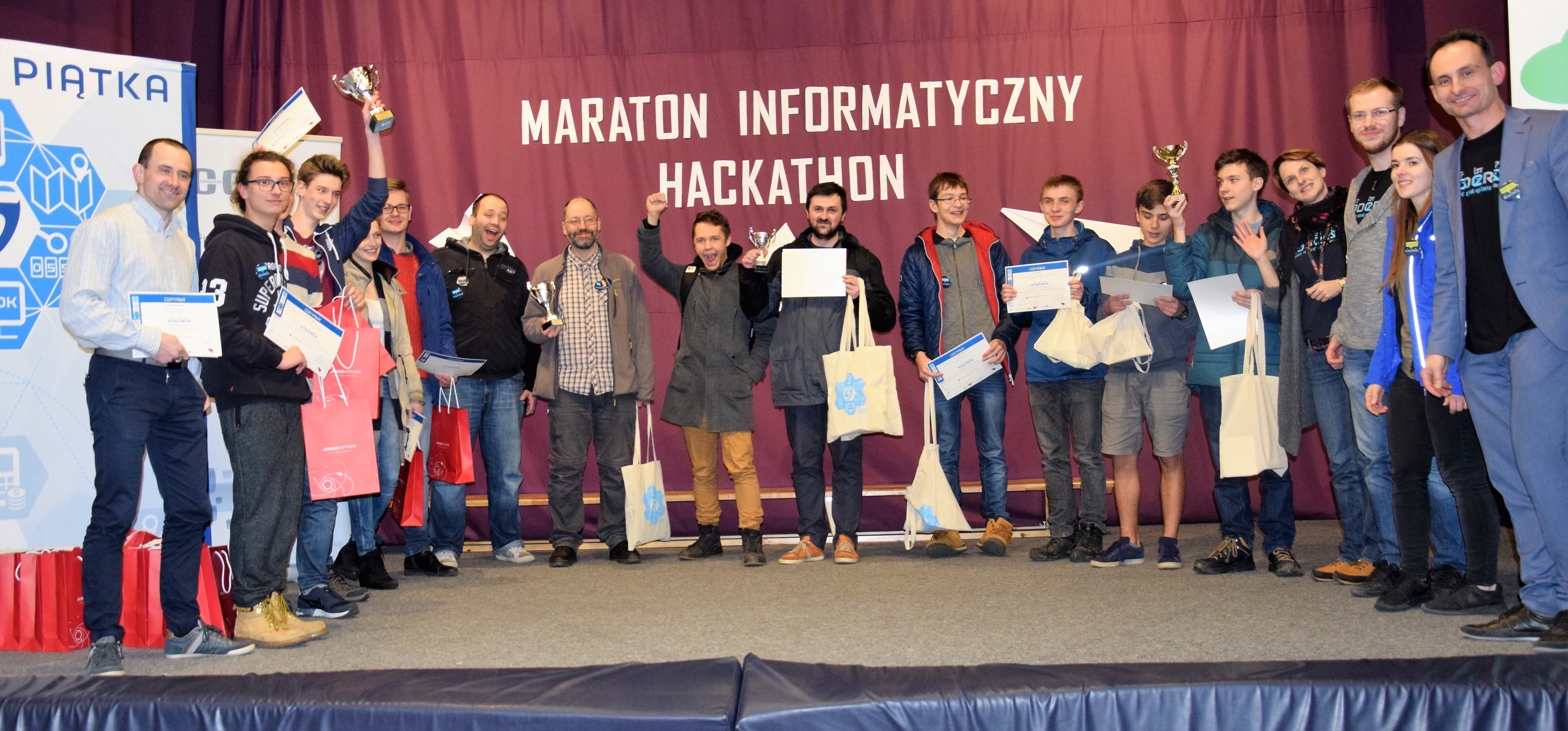 Congratulations to the top 3 teams for the tremendous accomplishment! In fact we were thoroughly impressed with all participants.
SlashDB sponsorship
We would like to express our gratitude to all organizers for having the resolve and foresight to put this event together. Great idea and amazing execution. In particular we would like to thank Messrs. Kuba Wasielak and Michał Wiktor Żmijewski for facilitating our participation in the program.
We at SlashDB feel privileged to be in the position to support Koderek.
SlashDB t-shirts, which were distributed at the event got picked out clean in a matter of minutes. Next time we will bring more.
All members of the winning team received lifetime licenses to SlashDB Professional, valued at $499/mo. each. We intend to keep in touch with those rising stars in software and can't wait to hear about their future accomplishments.
* * * C O N G R A T U L A T I O N S * * *